With October underway, it was time to get the Halloween decor out and about. This year we went with a
Haunted Hotel Halloween
Theme - the Eternal Rest Motel. Something just a bit spooky without being too scary for the kids. As in years past, the decor is a mix of DIY, print design and ready-made items mixed in.
Disclosure: This post was sponsored by Lowes but all opinions expressed are my own.
This year I got extra lucky and was able to partner with the fabulous team at Lowes Home Improvement for both the DIY and the ready-made elements to make this Haunted Hotel Halloween a success.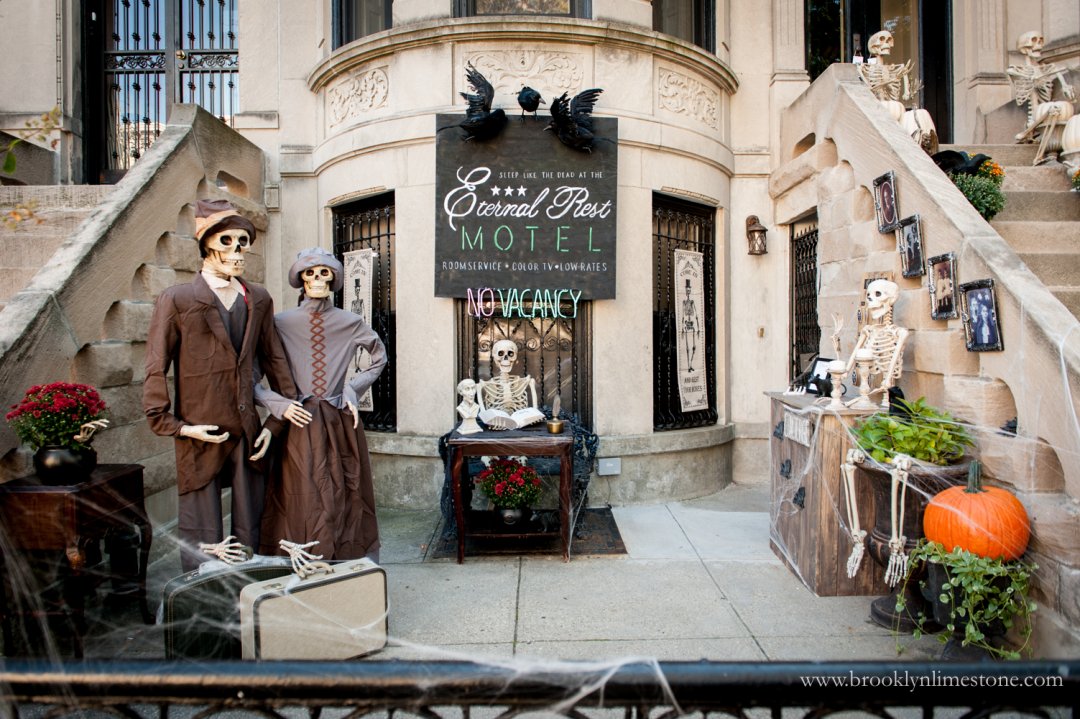 How to Make Your Own Haunted Hotel Halloween Theme for Your Yard
This year's DIY elements included two hand-painted signs, the concierge desk, the door hangers and the key rack. A skeleton check-in attendant and concierge are the perfect compliment to our weary traveling couple that was a new addition this year. Their costumes are super fun (I know I'll use them again for other themes which is super important to me since I'm all about the reusability) and they even have a motion sensor and crack Halloween related jokes. I know the kids will love this one.
This 'No Vacancy' sign was a stroke of major luck. I had already decided the theme when I saw this piece and it finishes the hotel sign perfectly! It creates an eerie green glow at night and the "no" blinks on an off occasionally adding to the ghostly air.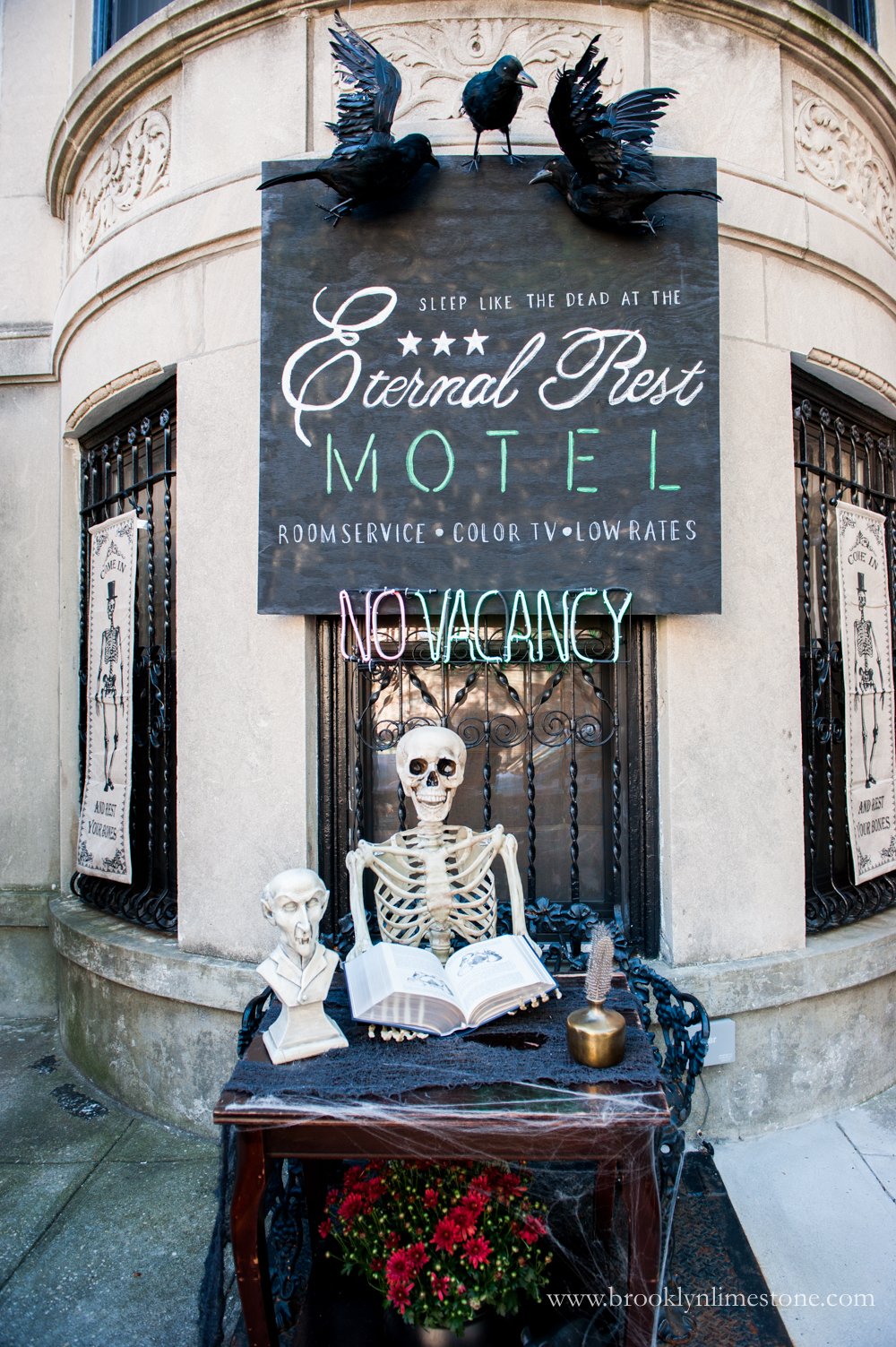 There are some fun little details that you have to look closely to appreciate. It all comes together nicely and makes a festive way to kick off the most fun holiday season.
You can recreate this Haunted Hotel Halloween using these products from Lowes:
Skeleton Couple
No Vacancy Sign
Skeletons
Skeleton 'Rest Your Bones' Banner
Craft Pumpkins
Grim Reaper Tombstone
RIP Tombstone
Vampire Bust
Hanging Bats
1x4 Boards
(used to make key rack and concierge desk)
Antiquing wax
(used to age the boards)
Black Spray Paint
Cup hooks
(for key rack)
Like my Haunted Hotel Halloween décor? Check out prior years' themes, invitations, projects and parties

here

.