This DIY
firepit patio
creates the perfect entertaining spot for evening guests. It's circular pattern gives it fun and whimsey.
Disclosure: This project was done in partnership with Lowes but all opinions expressed are my own.
Woo-hoo! The country cottage's circular firepit patio is finally complete! It was a bit of a battle as we had some obstacles in the form of bedrock at the patio site and an extra cold spring and rainy weekends but it got completed in July and I'm so happy to share it. Let's start at the beginning.
This is the before we installed the Firepit Patio: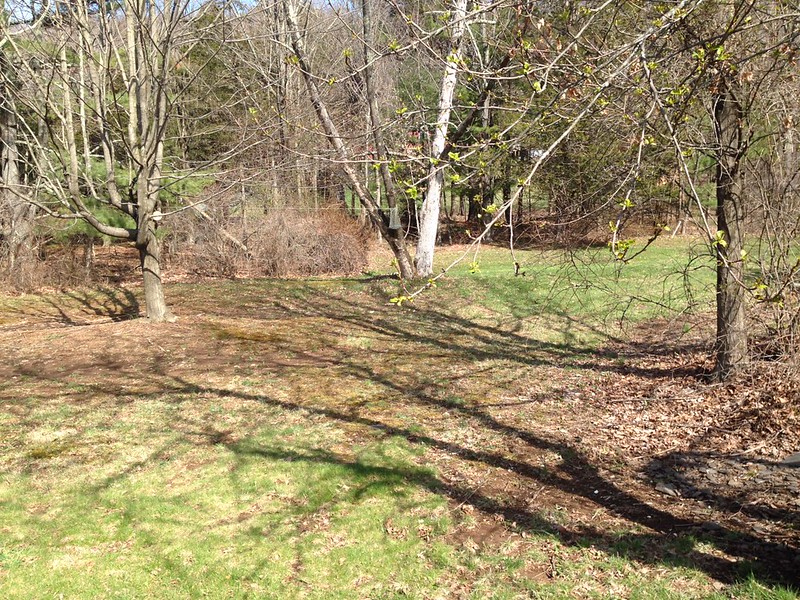 After the spot was excavated, there was a fair bit of jackhammering and rock moving required to get that round hole dug deep enough to start laying the base for the firepit patio. Once the prep was done, the rest went a bit easier and you could really see the outdoor area take shape. (I can take no credit for any of that backbreaking work as I was very much pregnant and fully okay with using that an excuse to just shout design suggestions from the sidelines.) We used a layer of landscaping fabric to prevent weeds followed by pea gravel, sand, the stones and then polymetric jointing sand to hold the whole thing together.
Thanks to some super wet weather, we had to let that dry for several days before it felt stable enough to proceed but it did harden eventually. Finally it was time for the firepit - the center of the action at any outdoor gathering with us! My brother and sister in law smartly used some of the rock broken up from the excavation to lay a windy stone path from the house to the patio. Waste not, want not!
Once the hard work was behind us, the fun part of outfitting the firepit patio with just the right pieces to make the most of this backyard space was ready to start. In went
Adirondack chairs
- painted black to give it a more updated look.
After deciding we wanted to be able to move the lighting for different types of events, these
allen + roth string lights
were strung from cedar poles anchored into cement bases.
Lumber and pipes were used to make this s'mores fixings cart which I'm kind of obsessed with. Once again, on wheels to make the most of it's function as BBQ cart, firewood caddy or outdoor bar cart as needed.
Finally off to the side we created another zone with a
picnic table
and a hammock for extra mingling and relaxing spots.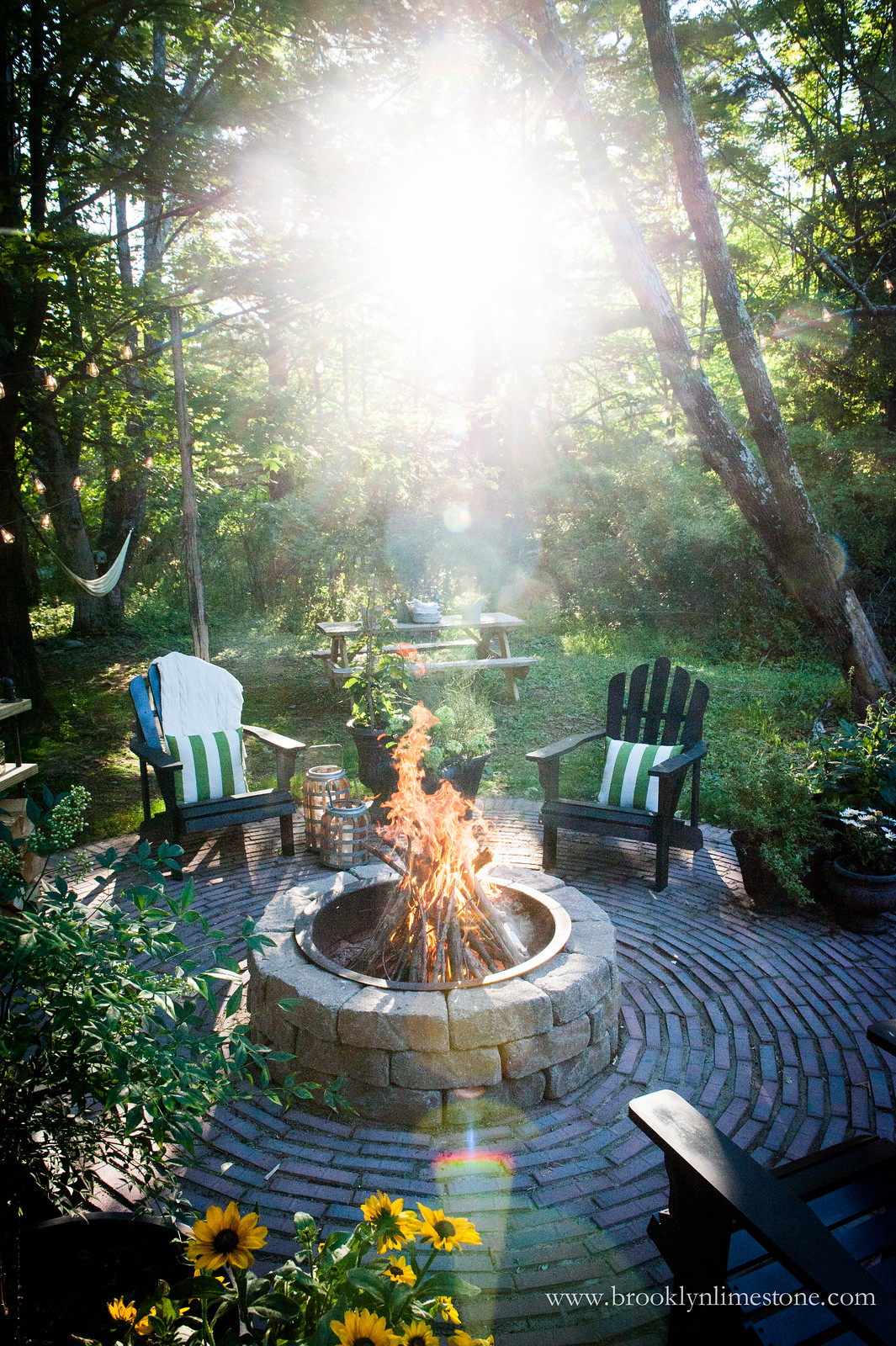 I just love this space so much! Maybe it's city life but the raging fire is the ultimate entertainment for all ages. I wish it were in my own backyard but I'll just have to plan to stop over a little more often.
Firepit Patio Resources
Red Charcoal Holland Concrete Patio Stone
Paver Base
Sand
Polymeric Jointing Sand
Landscape Fabric
Flagstone Firepit Project Kit
Adirondack Chairs
Picnic Table
Striped Pillows
5 gallon buckets
Quickcrete
Bulb String Lights